Best Kept Community Village 2019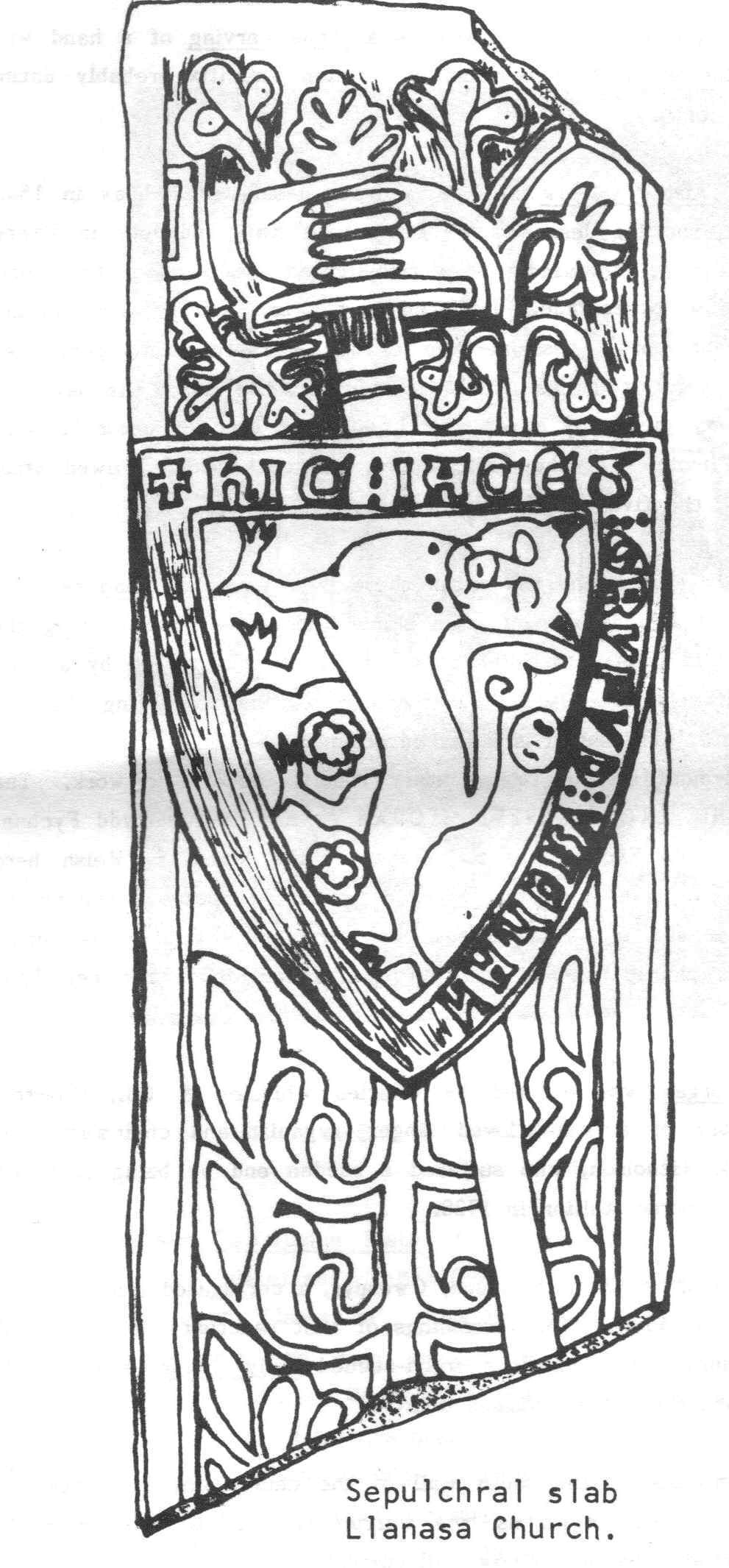 Baron of Glyndyfrdwy and Lord of Cynllaith, hereditary Prince of Powys Fadog. He was father to Owain Glyndŵr , Prince of Wales, by his wife (H)elen ferch Tomas ap Llywelyn of Deheubarth.
Llanasa is known to have existed since at least c.600 AD and was originally called Llanasaph meaning the Church of Saint Asaph. It was where the tomb and relics of Saint Asaph were enshrined before they were moved to the larger St Asaph Cathedral sometime before 1281. This ancient parish church was later the burial place of Gruffudd Fychan (the father of Owain Glyndŵr). The stone slab which covered his tomb survives and is engraved with the words HIC LACET GRVFVD VACHAN or "here lies Gruffudd Fychan". This slab, according to records, was originally in the centre of the south aisle and has now been moved to the side of the organ. It would appear that Gruffudd Fychan was buried somewhere in this church sometime between 1350 and 1370. His mortal remains have not been found.

Inscription
HIC LACET GRVFVD VACHAN
[here lies Gruffudd Fychan]